Two very distinct different visions of online teaching and learning emerge for me as I go through our first week's material.  The following reflects my current vision… subject to change as I work through the course material! 
Asynchronous Vision
My experience as a learner has been with asynchronous learning.  The flexibility in terms of time, place and pace of learning is what has allowed me to continue to pursue courses around my work and family schedules while remaining in my own community. My experience as an educator in a high school has demonstrated this to be extremely valuable for students who might move mid-semester, need to pursue a course that isn't being offered or doesn't fit in their schedule or simply wanting to pursue an area of passion that isn't available locally.   I also believe that there are certain learner characteristics required for success, or a significant support network, in order to find success in such a flexible learning environment.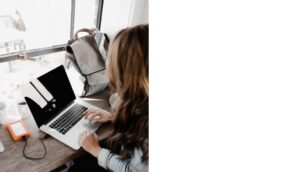 Photo by Andrew Neel on Unsplash
Synchronous Vision
When I consider online teaching and learning in the context of our COVID response, what I am seeing is the need for flexibility in terms of place, but not so much in the time and pace of learning.  I teach in outreach and institutional programs where many of our students are experiencing significant struggles in their personal and family lives. I feel that I need to infuse a tremendous amount of love, care, positivity and passion into our learning environment so that students can find enjoyment, feel connected, and learn.  Although we aren't able to physically be together, I believe we need to learn alongside one another virtually to support personal growth. I have a vision of synchronous online teaching and learning that emphasizes creating a community that is a source of support, information and connection, beyond curriculum.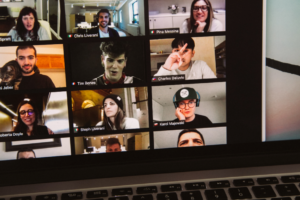 Photo by Charles Deluvio on Unsplash